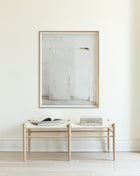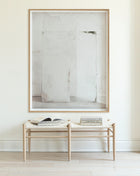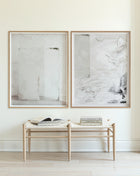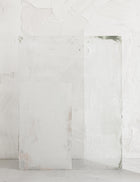 Description
Limited Edition Photographic Fine Art Print
ARTIST'S STATEMENT
'The Necessary Art Of Noticing' tells a floral language adrift from traditional forms of flourishing bouquets or arrangements. 12 magnified photographic fine art prints have been captured in 4 chapters. 
An experimental exercise in observation, an inception for finding inspiration within an isolated environment. They are a touchpoint for a relatable and connective experience shared by so many of us across the globe.
An alchemy of floral bouquets are suspended in animation. Fractured remains of decaying flora leave their remnants in residence, presenting themselves like line drawings or etchings between abstractly nuanced painted surfaces. 
Plants prepare, adapt and perform extraordinary acts of metamorphosis to get them through the seasons. This is where I wanted to centre my thoughts, energy and creative expression during our solitary lockdown. To be hopeful that such transformations could come from our own shared human experiences of this time. And we too, could adapt ourselves toward a world of nurture and balance, rather than greed and disregard.
Each piece has been created to provide a visual respite, a place to pause, hold space and reflect. To be a metaphor for deep hope, that our society can learn to slow down and preserve life (and not as we knew it) on our beautiful planet.