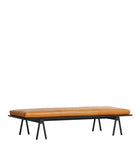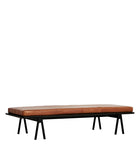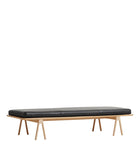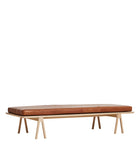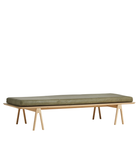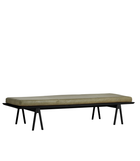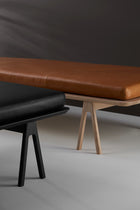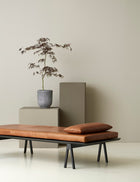 Description
The daybed takes its name, Level, from a symmetry between the domestic and work environment; a generally sought-after condition. Level uses the iconic form of sawhorses in the simplest arrangement possible: A sheet laid across a pair topped with a rectilinear mattress. The supple leather and the sturdy wood components elevate the simple whole.
Designed by MSDS Studio
A successful Canadian design studio founded by Jessica Nakanishi and Jonathan Sabine. With a modern approach to design, they create innovative design that engages contemporary culture while staying true to the inheritance of craftsmanship. Their work synthesises very meticulous considerations of colour, form and space, which results in simple designs.
Add a matching Level Daybed Pillow.
-
Please contact Lagom142 for shipping information.